Detachable Profile Tabs
Each profile that represents an open connection to a LDAP profile is now associated with a tab in the main window. You can also click and drag the tab out of the tab bar to a separate window. This not only simplifies the navigation but also makes it easier to compare LDAP entries from different profiles.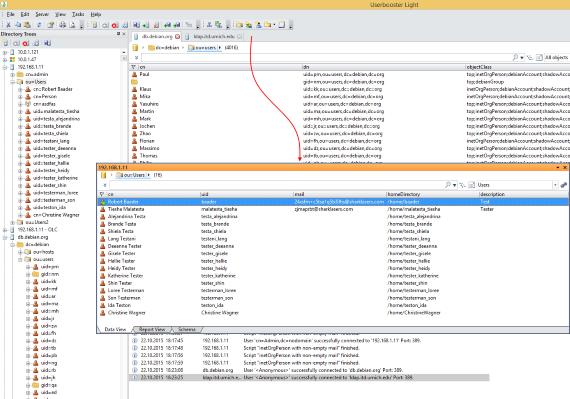 Generalized Time Editor
A new generalized time editor allows you to view and edit single- and multi-valued attributes defined with the Generalized Time syntax. The well-known examples of such attributes are whenChanged and whenCreated in Active Directory and createTimeStamp in OpenLDAP.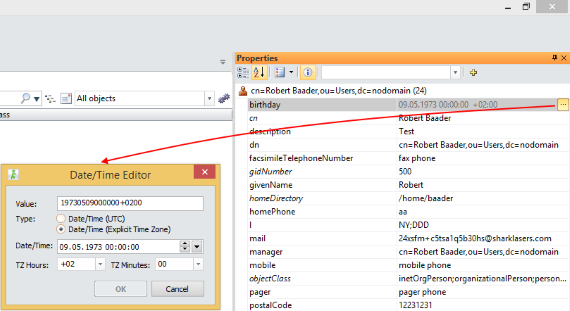 Filter Scripts
In addition to the ability of searching directories using LDAP filters, you can now benefit from new scripting support, which allows you to control the results of LDAP requests before they are presented in the window. This makes it possible to perform complex incremental searches based on the intermediate results. One example could be a script that collects all descendant members of a group by finding the direct members of the group, then by searching for the members of the groups found in the first search and so on until all the descendant members are found. The scripting enables you to implement other automation tasks like emailing or writing data to file or a database table.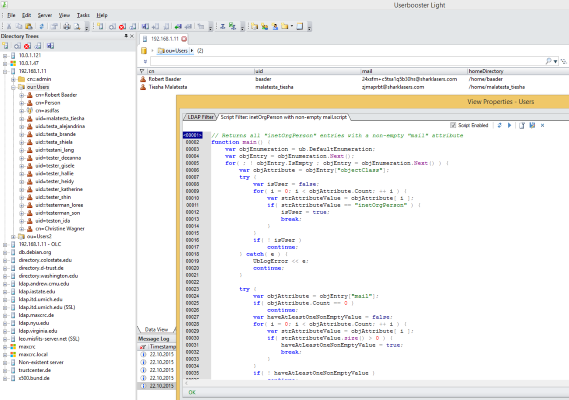 https://www.maxcrc.de/wp-content/uploads/2018/11/Anpassung-Logo_250-300x78.jpg
0
0
Support Support
https://www.maxcrc.de/wp-content/uploads/2018/11/Anpassung-Logo_250-300x78.jpg
Support Support
2018-11-30 15:25:00
2019-05-04 11:42:09
Userbooster Light v6.0